Looking for an encrypted password manager that will let you store data offline, or online in a cloud service that you already use? Enpass is the service for you. It's free on desktop, and even offers a once-off lifetime plan for unlimited use on all your mobile devices. Check out our Enpass review for all the details.
Works on:
Window / Mac / Linux / Android / iOS
Browser Plugins:
Chrome / Edge / FireFox / Opera / Safari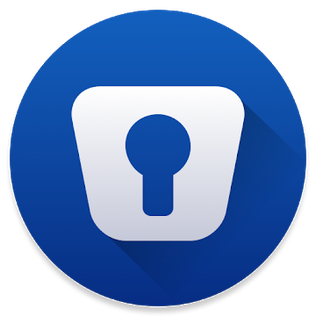 Visit Website
Best for:
free password manager
Strengths
Offline password storage

Portable USB app

Third-party cloud storage support

Password audit

Works on numerous platforms

Smartwatch support

Biometric verification
No emergency contact system

No account recovery options
ID theft and other cybercrimes are on the rise.
Your biggest vulnerability?
Your password pool.
Take control of your online security and create a blockade between you and any cybercriminals looking to break into your accounts.
We'll be giving you a rundown on a service that does exactly that in our Enpass review below.
Learn about all that this provider has to offer.
What Is Enpass?
Enpass is a password manager that lets you decide where you store your data.
By default, your passwords and PII are saved on your device, but you could also opt for cloud storage with a number of prominent cloud services.
To keep it ultra-safe, your data is only ever decrypted in your device.
Enpass Best Features
Enpass has all the fixings of a good password manager and a unique password generator, unlike others we've seen.
Next up in our Enpass password manager review, we'll go over the features we found most useful during our testing.
Offline Password Management
By default, Enpass keeps your passwords stored on your device.
This way, your passwords never touch its servers, which means they're never at risk—not even in the unlikely event of a data breach.
If you want to make use of online storage though, Enpass has you covered.
Third-Party Cloud Storage Support
The Enpass password manager lets you use cloud storage—just not on its servers.
Enpass encrypts your data and lets you back it up on the cloud storage service of your choice, like Dropbox, iCloud, or Google Drive.
Since it's encrypted before you upload it, your data stays secure at all times, even if hackers get to your cloud storage account.
Password Audit
Enpass has a built-in audit system to monitor the "health" of your password pool.
Enpass checks your passwords and lets you know which ones are weak, duplicates, expired, or compromised.
Enpass also supports breach monitoring, though this feature is exclusive to paid plans. It alerts you if any of the websites you frequent—or, more accurately, the ones that you have an account with—is breached, giving you a chance to react.
Enpass Portable
Enpass allows you to create a "portable" password manager by downloading a special version of the app onto a USB device. From the USB, you can launch Enpass on any Windows, Mac, or Linux desktop without having to install the program.
This means you can safely utilize your data on the go, be it on public PCs in libraries or at a place of work.
The portable version can also run parallel to the desktop version, meaning no clashes if the computer you're using happens to have Enpass already installed.
Enpass Setup
To download Enpass, you need to either go to the website or to the Mac and Windows app stores.
We found that downloading from the platform storefronts made the process a lot quicker.
Once installed, we had to create a master password. Enpass is very serious about it being strong, we didn't get a "strong" rating until our password was made up of 27 mixed characters.
We were worried entering it would be tiresome, but Enpass lets you enable quick access in the form of biometrics or a four-digit pin code.
You don't have to give Enpass your email address, unless you want to enable password synchronization across multiple devices, biometric access, or—strangely enough—dark mode on Windows.
Enpass Password Management
Enpass' password management is on point.
The solution not only has an impressive password generator, but it can generate replacement passwords and import passwords in bulk quickly and smoothly.
Password Generator
The Enpass generator lets you choose whether you want complex passwords (of up to 100 mixed characters) or "pronounceable" passwords, which are made up of up to 15 random words.
We appreciate the latter option in particular.
It makes it easier to write the passwords down or relay them verbally if need be.
Password Change Capabilities
To change passwords in Enpass, you'll need to log into your account (the one with the password that you want to change) and then use the generator to create a new one.
It's nothing fancy but, while testing it out for our Enpass review, it worked great.
Password Capture and Importation
With Enpass, you can either capture passwords one by one (by logging into a site and having Enpass save the credentials) or import them in bulk via CSV files.
Plus, Enpass can automatically import your data from competitors if you're switching over.
So, if you're already using a different password manager (like Sticky Password or Bitwarden, for example), you don't have to worry about importing your passwords manually.
Autofill
Unfortunately, Enpass' autofill isn't as intuitive as others we've used.
To use it on a desktop, you need to have a browser extension installed, which is normal.
However, we found that it often wouldn't detect a saved site's login box, requiring us to right-click the box and select the Enpass Chrome extension from our list of browser extensions.
On the other hand, Enpass has a list of some of the most popular apps and sites—such as Apple, Slack, Steam, and Spotify—to make configuring an autofill easy.
It also lets you customize autofill templates so you can take care of even the most advanced forms with just a click or two.
Enpass Security
Now, let's take a detailed look into Enpass' security features.
Password Encryption
Enpass makes use of the industry-standard AES-256 encryption.
Your data is encrypted when it's uploaded to cloud storage and only decrypted on your Enpass desktop or mobile device.
This means that your data is safe, even in the event of any breaches, as AES-256 cannot be cracked.
Multi-Factor Authentication
As we've mentioned, you can use biometrics to log into Enpass. Retina-reading, fingerprint, face recognition, you can use whatever you like.
The solution also supports 2-Factor Authentication (2FA).
It's built directly into Enpass, so you don't have to rely on other apps to get your code.
Account Recovery
For added security, Enpass doesn't have any recovery options that will leave your data intact.
If you forget your master password, there's no way to get it back, given that Enpass never stored it in the first place.
We'll explain more about this later on in our Enpass password manager review.
Enpass on Desktop
Enpass is available for Windows, Mac, and Linux.
Enpass for Windows
If you want to use the store version, you'll need Windows 10, but it's basically the same as the web download.
When we first started using it, it crashed, but it stabilized soon enough, and we experienced no further issues.
Enpass for Mac
The Mac version offers the same utility as the Windows version plus integration with other Apple devices, naturally.
If you have an Apple Watch, you can install Enpass on it and use it to unlock the Mac version.
Enpass for Linux
Enpass supports Linux, too.
Although this version isn't biometrics-friendly yet, the feature has been requested.
Enpass on Mobile Devices
Enpass is available on both Android and iOS devices.
Enpass for Android
The Android app has a 4-star rating on the Google Play Store.
It offers all the functionality of the desktop app.
To get the autofill working, though, you'll have to do a little work by enabling it in the settings menu.
Enpass for iOS
The iOS version has a 4.4-star rating on the Apple App Store.
It works on iPhones, iPads, and Apple Watches.
Its autofill is a little simpler to get working than Android's.
Enpass Extension
For our testing, we primarily used the Enpass Chrome plugin, but a Firefox Enpass extension is available, too.
There are also extensions for Safari, Edge, and Opera.
When setting it up, the extension linked to the desktop app quickly. The extension gives you quick access to all your logins, and it works even if the desktop app is just running in the background.
If we're being nitpicky, we did notice a minor issue—the lock button is very close to the password generator, so it's easy to accidentally click on one instead of the other.
That's easily remedied, though, you can use the pin to simply "open" again.
What We Disliked
Now comes the part in our Enpass password manager review where we touch on a couple of downsides.
No emergency contact feature – This means that if you're incapacitated or otherwise unavailable, no next of kin can ever get access to your data. As more of our lives move online, this could be a problem for many.
No account recovery options – If you lose your master password, there's no way back in. It is designed this way for maximum security, but should you lose access, you'll have to reset your account. That involves wiping all of your data, meaning you'll start from scratch. Your encrypted cloud data will need to be deleted or overwritten before you can enable backup through Enpass.
Enpass Pricing Plans
Support
Enpass' customer support promises a turnaround time of two to three business days.
Enpass recently went through some pricing plan restructures, so we made an inquiry to ensure we were bringing you the most up-to-date information.
We received a response just under three days later. It was helpful and in-depth.
Enpass also has an extensive knowledge base, a forum, and a Twitter account that appears to engage with users regularly.
Enpass Reviews By Users
We wanted to see what others thought of Enpass, so we looked at some user reviews.
Enpass has a rating of 4.6 stars on G2.
A big pro for many customers is that they can use their cloud storage of choice. However, some users said they found the biometrics buggy, and several others complained that the UI looked "dated".
When looking for an Enpass review on Reddit, we noticed that many users prefer open source alternatives.
Is Enpass Worth It?
Enpass is a great password manager.
If you're just using the desktop version, you'll get the basics you need (including cloud storage option) for free—something rarely seen with other service providers.
It is one of the most affordable password managers out there, but it is a quality choice.
In our opinion, Enpass is only held back by its lack of emergency contacts.
Alternatives of Enpass
If you're not set on this service (yet), we've lined up some of Enpass' competitors for you to consider.
They are among the best apps for passwords.
Let's see how Enpass compares.
Enpass vs 1Password
With these two services, it's a question of scope. 1Password is well-suited for business needs, whereas Enpass is better if you're looking for a personal manager at a lower price.
It's a great option for someone who's new to password managers.
Enpass vs RoboForm
RoboForm and Enpass are both good offline password managers.
However, Enpass does have a slight edge in that it offers dark web monitoring.
Enpass' free plan is also far better than RoboForm's.
Final Verdict
That concludes our Enpass password manager review for 2022.
All in all, Enpass is a solid password manager with a generous free plan that's unlike any other we've looked at.
If you want to upgrade for the extra features, the prices aren't bad either.
Plus, the lifetime plan is a welcome offering.
FAQ
Having looked at Enpass in detail, it is as secure as most other services out there.
Is Enpass password manager free?
Yes, it's free for desktops and offers limited functionality for mobile devices. Premium plans are also available. For the full pricing table, check out our Enpass review above.
What is the best password manager in 2022?
It's hard to pick with so many apps for passwords out there, but our money is on Dashlane.
No, Enpass isn't open source. However, in terms of data storage, you'll be using your device or a cloud service of your choice, which means you don't have to rely on Enpass for data security.
Garan van Rensburg
Garan is a writer interested in how tech reshapes the environment, and how the environment reshapes tech. You'll usually find him inoculating against future shock and arguing with bots.